ABOUT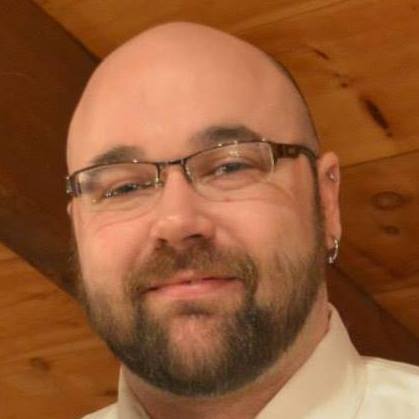 I am an accounting nerd that fell into programming apps by accident. Professionally, I started after accepting a job building productivity tools for Fund Accountants at a large investment bank. Before this, I had always enjoyed using technology but after I learned to program applications I realized that I had a passion for it. I believe, it is the enjoyment I received when solving problems using creativity and logic. So, follow along and find out how I build web application using ope source.
Open Source Web Development
I started building websites in 2009 using Flash/AS3 when that was cool. I started because I wanted to build a portfolio website for my design work. However, Adobe Creative Cloud was eventually released and has always been my in my design toolkit. As a result, I started using Behance shortly thereafter.
Currently, for my static websites, I am using Jekyll. Which I really enjoy. Using it has made building websites fun again. For dynamic websites, I use ASP.NET Core and am picking up Ruby on Rails.
Office 365 Tips & Support
I was an early adopter of Office 365 and Microsoft Azure. I use these platforms daily. Most of the problems anyone has encountered I have already tackled and can usually answer any question. If not, I can find the answer. I offer dedicated support for Office 365 tenants and am willing to go the extra mile to help you build productivity in your Office 365 tenant.
Office 365 Add-Ins
There is no such thing as a perfect application and building applications using VBA has proved quite the task given the many limitations. However, with Office add-ins this problem is solved, among others. Furthermore, You can make external RESTful calls from inside Excel or process information externally using any 3rd party service.
Office 365 Apps
The great thing about the new Office365 App model is extensibility and reusability. For example, you are not forced to use a specific platform as you were with VBA. You are free to use .NET, plain old JavaScript, PHP, etc. In addition, the apps are designed to work with each tenant as a result, one app should work across multiple domains. Aside from authentication and authorization, there really are no limits in extending Office 365.
So, how can I help?
Do you want to extend the capabilities of your Office 365 tenant?
Is there something missing in Microsoft Word, Access or Excel that you want added in?
Do you have a separate system that you want to integrate with Office 365?
Do you need a website or content management system for your business?
Book some time with me and let's collaborate.